MISSHA M Prism Multi Blusher
This multi-colored blusher makes you look lovely and brilliant with fine white pearl particles. It helps to create various different makeup style while blending 5 colors as desired. Apply an appropriate amount on the cheeks while blending colors as desired with the brush. Highlight with light pink color enriched with white pearl for more brilliant look. Highlight with yellow color enriched with gold pearl for more brilliant look.
① Rose Pink: It makes you look elegant with tone down pink color
② Light Violet: It makes you look cute and lovely with light pinkish violet color.
③ Highlight Pearl Pink: It's for highlighting with abundant pearl in light pink powder.
④ Light Coral: It makes you look natural with light texture.
⑤ Scarlet Coral: It makes you look feminine with reddish coral color.
No.1 : Coral Pink - Best for fair to medium skin tones.
No.2 : Gold Brown - Perfect for olive, medium, warm to dark skin tones.

Direction : Apply directly to the contour area of the cheeks using our Blusher Brush, then blend. You can find the contour of your cheeks by making an "O" with your mouth. Use shades alone to shape, shade, contour and highlight the cheekbones. Or swirl Blusher Brush across the colour palette, and dust over cheeks and along the cheek bones.

PRICE : RM 83
SIZE : 8g



| | | |
| --- | --- | --- |
| Devy | Heidi | Tyra |

MISSHA M Show Powder Blusher
Blooming Effect of a Jewel-like complex makes the skin bright and luxurious and containing pearl makes the skin shiny and luminous. Multi & Fun cosmetic, which can be used for blusher and highlighter. It will give you fun makeup with tapping on the bottle.
Direction
:
1. Start your blush 2 fingers away from your nose and above the hollows of your cheeks.
2. Lightly coat your blush brush evenly with color, tap off any excess, and then sweep the brush over the apples of your cheeks. Look into the mirror and give yourself an exaggerated smile. The area that pillows up is what you're aiming for.
3. Work the brush back toward your hairline, blending with both upward and downward strokes until you see no visible edge between blush and skin.
PRICE : RM 48
SIZE : 8g



No. 11 Shimmer Shiner Highlighter
No. 12 Shimmer Blossom Coral Pink
No. 13 Shimmer Shade Peach Brown
MISSHA M Shimmering Oven Blusher
Like the rest of the M range, the M Shimmering Oven Blusher is enriched with precious minerals that give the skin extra nutrition and a special glow. The highly attractive packaging with its signature crystal stud at the top is an extension of the M range. The Oven Blusher comes in two great multi faceted shades that give the complexion extra depth and colour. Choose from Peach Brown and Coral Pink. This baked type shimmering blusher gives an instant glow to the skin on application. Giving the face a healthy flush of color, while defining and accentuating facial bone structure.
Direction
:
HIGHLIGHT EFFECT
- Dust lightly over cheekbones, foreheadand nose with brush. For the most flattering look, focus on applying shimmer on the face where need to be accentuated.
BODY SHIMMERING EFFECT
- After using this product, apply leftover to collarbone, arms and legs for a shimmering effect, Apply on the body with brush
PRICE : RM 110
SIZE : 12g



| | | | |
| --- | --- | --- | --- |
| Purple | Peach | Light Pink | Pink |
MISSHA The Style Oven Pop Blusher

Baked type blusher helps your skin look brilliant with instant glow.


PRICE : RM 30
SIZE : 5g



Pastel Glow
Berry Glow
MISSHA M Shimmering Ball Blusher
Missha's new M Shimmering Ball Blushers are a fresh and innovative approach to blushers as we know them. They come in gorgeous high-quality packaging which eliminate spillage and guarantee an even and radiant application every time. The M
Shimmering
Ball Blushers come in two flattering shades; Pastel Glow and Berry Glow. The Pastel Glow shade gives a fresh, radiant and cooling look to the complexion whereas the Berry Glow is perfect for the blushed sun-kissed look. Following on from the rest of Missha's M range, the M
Shimmering
Ball Blushers contain a special jewellery complex including fine pearl powders that exude brilliance and subtle shine. The blushers have also been enriched with mineral clay powder that add a touch of gloss to the skin and makes the blush adhere longer. The product also contains Phyto-Oligo, an aloe extract that helps soothe sensitive skin and prevents skin inflammation. The M Shimmering Ball Blushers have been put through a special "baked formula" process whereby each individual ball of colour has been baked for 12 hours in a rotating machine to ensure high radiance and longer durability of the product.
Direction
: Apply an appropriate amount on the face with brush as if drawing a circle motion.
PRICE : RM 120
SIZE : 14g
No. 1 - Pink
No. 2 - Brown

MISSHA M Multi Blusher

PRICE : RM 78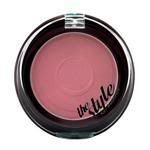 PINK
ROSE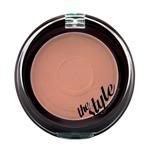 APRICOT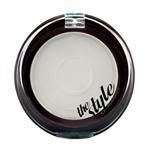 WHITE
MISSHA The Style Blusher
PRICE : RM 20
PINK
PEACH
MISSHA M Signature Blossom Garden Blusher
PRICE : RM 107
SIZE : 10g
PINK
CORAL
LIGHT
MISSHA M Shimmer Wave Blusher
PRICE : RM 95
SIZE : 13g